Online Newsletter
November 2007
Camerata's Tennessee Residency Successfully Completed
After three successful public performances, two university lectures, and numerous classroom appearances, The Boston Camerata's fall residency at the University of Tennessee, Knoxville, has drawn to a close. During November, Canerata stalwarts Joel Cohen and Anne Azema made teaching appearances in the French, History, Classics, and Music Departments of the university, and, along with other musician colleagues, prepared a program of medieval songs for Camerata's final concert performance at the school. Yasmina Kamal has been Camerata's outstanding onsite program coordinator during the length of the semester.
"It's been a blast," says Music Director Joel Cohen, "and one of the best things from our point of view has been the chance to hear and participate in local music-making. In mid-October, seven of us participated in a Singing School alongside local shapenote singers. We sang some old New England chestnuts by Billings, Ingalls, and others, and the Tennessee people regaled us with songs from their seven-shape classic book, the New Harp of Columbia."
Joel and the Camerata want to thank Doctor Robert Bast of the Marco Institute for his tireless organizational help and support, and especially for the transcendental barbecue sandwiches served at the shapenote sing.
Our photo: A tune by Vermont's Jeremiah Ingalls (1805), sung with a Tennessee twang.
The Boston Camerata's Team in Knoxville
During the weeks of our University of Tennessee residency, Camerata's hardworking home staff -- Executive Director, Kathryn Welter and Administrative Assistant/Concert Manager, Megan Getz -- was temporarily, and magnificently, abetted by a sterling onsite workgroup in Knoxville. Dr. Robert Bast, director of the Marco Institute, and his wonderful assistant, Erin Read, were unfailingly resourceful and helpful in the execution of a multi-layered and complex project. By the end of the residency we considered them members of the Camerata family. And our own Yasmina Kamal, who interned for Camerata during the 2005-2006 season, agreed to come to Knoxville to serve as our onsite coordinator for the duration. It was quite a special team!
In our packing-day snapshot you can see Robert Bast, Anne Azéma, and Yasmina Kamal, with Bob's red van lurking in the background.
Yasmina, who saw the residency unfold from day one to the very end, has contributed a personal memoir of that exceptional time, and if you want to know more you about how Camerata's residency was lived out, you can read the article
here
.
Stay tuned for news of our recent performances of Borrowed Light at the Brooklyn Academy of Music!
August 2007
THE CAMERATA'S 2007-2008 SEASON:
A SPECIAL MESSAGE FROM JOEL COHEN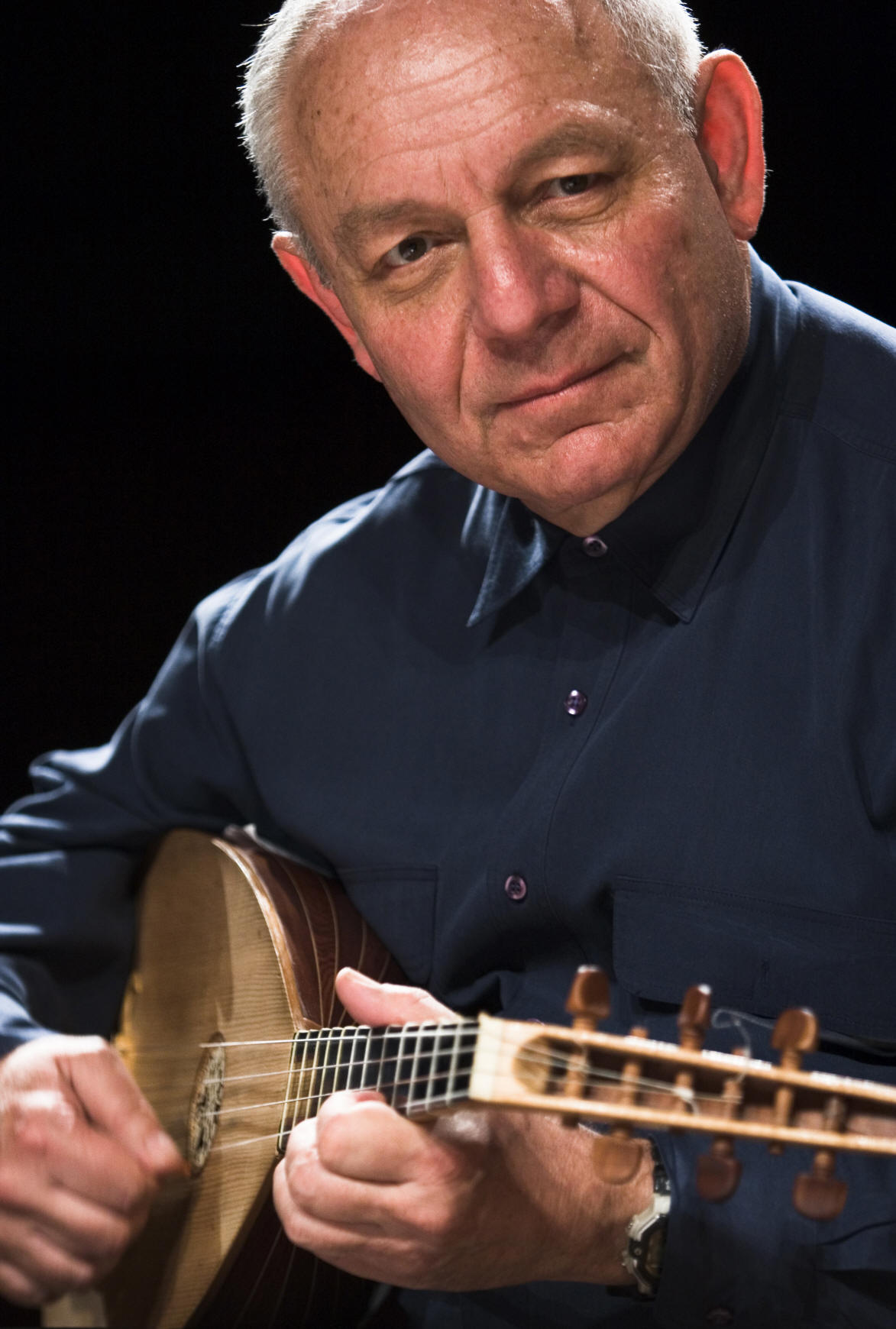 The Camerata and I have tried to make the upcoming 2007-2008 events special, for all the usual reasons but for one unusual one as well: The forthcoming season will be my last as Music Director of the Boston Camerata. Starting in September, 2008, I will become Music Director Emeritus, and Camerata will embark on a new and exciting chapter of its long and distinguished history.
And so, each in-town program of 2007-2008 has a symbolic value. "Renaissance Christmas" was the very first Camerata program to draw very large audiences and national attention when it made its début back in the 1970's. "Tristan and Iseult" put us on the map in Europe and Asia, and won the Grand Prix du Disque in the 1980's. And "Alla Turca", a new collaboration with a superb Turkish music ensemble, represents much of our current work on the frontier of friendly, cross-cultural dialogue with the Middle East and the Mediterranean world. More information on these not-to-be-missed events is available here.
But symbols aside, our main goal, now as ever, is to fill up each performance with beautiful music. I'm delighted to present this new season to you, happy to reaffirm my continued commitment to the success of our ensemble, and full of joyful anticipation regarding Camerata's future musical adventures.
With many affectionate wishes to our supporters,
Joel Cohen
Knoxville, Tennessee: A Medieval and Renaissance Semester with the Boston Camerata
Autumn, 2007: The Boston Camerata is packing its bags and heading South.
At the University of Tennessee in Knoxville, the Marco Institute for Medieval and Renaissance Studies, directed by Dr. Robert Bast, has announced a Medieval and Renaissance Semester, including numerous special events for students, faculty, and the general public.
The Boston Camerata is honored to have been invited for a ten-week residency in Knoxville as part of the Marco Institute semester.
Camerata director, Joel Cohen, and soprano soloist, Anne Azéma, will spend ten weeks on the U of T campus, team-teaching a course in medieval love song along with Dr. Rachel Carlson, resident musicologist. They will also be giving guest lectures and performance coaching sessions during their stay.
From mid-September to the Thanksgiving break, many other Camerata musicians will be rotating in and out of Knoxville as we present four major concert events to University members and the public at large. The repertoire for these concerts is drawn from Camerata's most important and representative productions of recent seasons, including medieval Spanish, medieval French and Provençal, early American, and Spanish New World music. Collaborating ensembles will include old Camerata friends, the Sharq Arabic Music Ensemble, the choir of the Amis de la Sagesse church of Randolph, and Hazel Somerville's excellent childrens choir in Nashville. Onsite project coordinator will be former Camerata intern, Yasmina Kamal.
The upcoming University of Tennessee residency marks Camerata's largest-scale, most ambitious educational project to date. It is an exciting challenge, an opportunity to work with some great people; and we can't wait to get started! We would love to see any Boston area friends who happen to be passing through. And yes, we will be back home in late November, ready to start the 2007-2008 concert season.
More information on Camerata's residency, with precise concert dates, is available here.
Warner Classics Reissues a Camerata "Classic"
"A marvelous recording, without rival" -- Repertoire, Paris
We are delighted that "The Sacred Bridge", still one of Camerata's most in-demand concert programs, is once again available as a CD. This Warner Classics -- Apex release is a note-for-note reissue of the original 1987 Erato recording -- in fact, if you look just south of the "Apex" mark on the CD cover, you can see the Erato epsilon, still surviving after all these years..... This program in concert has evolved quite a bit since those Erato days, and now includes the Sharq Arabic Music Ensemble as partnering musicians with Camerata. Our most recent performance of "The Sacred Bridge" took place last April in Paris, and now, a few months later, it's good to see this landmark recording newly in circulation: and available for purchase, if you wish, from our own website.
Camerata Sells Out in Paris Five Months Ahead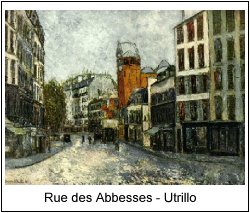 Our "Tristan & Iseult", programmed in 2008 for performances in France and Boston, drew worldwide attention and a Grand Prix du Disque when it first appeared as an Erato CD. And, apparently, it is still a "hot" draw to international audiences. We are pleased to learn that, as of August 1, 2007, the January 12 concert at the Théatre des Abbesses, Paris is already sold out -- which leaves our French friends with another choice, January 11 at Chaville. Failing that, they, and you, are welcome to head to Newton, Massachusetts, on February 16, or Boston on February 17. It's such beautiful music. Venez nombreux -- see you there!
"Borrowed Light": Comes to New York
Cited as "Best of 2006" by ciritics at both the New York Times and the Boston Globe, the joint production of "Borrowed Light" by the Tero Saarinen Dance Company of Helsinki, Finland and the Boston Camerata has been scheduled for a series of November performances at the reknowned Brooklyn Academy of Music.
The modern dance production, choreographed by Saarinen to original Shaker music by the Boston Camerata, was the hit of the Jacob's Pillow Dance Festival in July 2006, following on numerous European performances in France, Germany, England, Finland, Sweden, and Italy. The November performances at BAM will mark the New York premiere of the work.
"I love the idea of appearing at BAM," says Joel Cohen. "It's considered to be a mecca of avant garde creation and contemporary performance art. Having Camerata's music be a part of this modern-day conversation is an invigorating prospect. And of course working once again with Tero and his superb dancers is going to be an intense pleasure."
Performances of "Borrowed Light," and related events, will take place from November 7-10. More information is available here.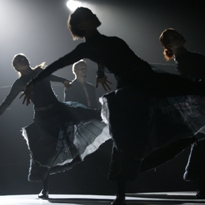 TO ORDER TICKETS VIA THE WEB PLEASE CLICK HERE OR PHONE OUR TICKET LINE AT 1.866.427.2092.
***********************************************
Online Newsletter
April 2007
Camerata on the French National Radio
In conjunction with the upcoming April 22 concert in Paris, Camerata's music was recently featured on France Musique, the national public music station. You can hear the music and the interview with Joel Cohen here. Just click on the button upper right to begin the stream. P.S. It's in French.

Boston Camerata to make
Live Appearance in Paris, France

The Boston Camerata flies to Paris, France this weekend for a special concert reprise of its well-known "Sacred Bridge" program. Joel Cohen will lead the Camerata, assisted by the Sharq Arabic Music Ensemble, in a performance of medieval music from Christian, Jewish, and Muslim sources.

Camerata is a frequent guest in Paris concert halls. The upcoming performance on Sunday April 22, at 4 P.M. will take place under the auspices of Radio France, the French National radio, and will be given in their main concert hall in the 16th arrondissement. More information on the event is available here .

Further overseas tours by the Boston Camerata are in the advanced planning stage for the 2007-2008 season, and will be announced shortly.
"That's Entertainment" --
"The Night's Tale" triumphs in Boston
The March weekend weather was cold and miserable, the streets clogged with snow and ice, but the Camerata faithful who came to the American première performances of "The Night's Tale: A Tournament of Love" were treated to something hot.
The Boston Globe reviewer used language we are more used to seeing in reviews of rock concerts: "Raucous," "gleeful," "impulsive" and "rowdy" were some of the terms he employed. "Superb...zest and elegance up front," he continued. "This group was so committed and immediate, you forgot that the music was 700 years old. That's entertainment."
The audiences for the two performances were in agreement, as spontaneous standing ovations greeted the cast each night. Rendezvous for the musicians in a little over three months, for a July reprise of the show in France. The commercial recording of this production is slated for a September release.
A "Tournament of Love"
plays to a sold-out hall in France
There was not a seat to be had for months in advance. The much-anticipated, fully staged version of Anne Azéma's Tournoi de Chauvency, to be heard in concert version next March 16 and 17 in Boston , premièred to a capacity audience in Metz , France , on the last day of Feburary, to cheers and bravos from the packed hall.
The musical production, based on a medieval narrative of a tournament in a French castle, was given a sumptuous staging by Italian-born stage director and choreographer Francesca Lattuada.
After a week of recording for the French label K617, and a second performance at the Grand Théatre of the Duchy of Luxembourg, Anne and the cast members will travel to Boston for their appearances on Camerata's subscription series.
Following the Tournoi's dress rehearsal, A Metz-based internet blogger was among the first to write down his impressions:
It is a magnificent production, influenced by Japanese No theatre, a formative influence on the Italian artist. Costumes with just the right touch of modernity, breathtaking in their richness of creativity, with totally complementary voices -- especially touching are those of baritone Marc Mauillon and soprano Jennifer Ellis Kampani. And of course, there is Anne Azéma, who has been in a medival-themed residence for three years in Metz . She is at the origin of this show, to which she offers her magnificent voice and her winning personality.
Not a single false note to the evening. We await the recording with impatience.
"MAGNETIC SENSUALITY": FURTHER PRESS EXCERPTS,
FEBRUARY – MARCH 2007
"A project that may very well alter the way we look at the Middle Ages….Anne Azéma's interpretation is by turns evocative and distant… a new and liberated manner imposes itself….in the course of the performance, the [performer's] outer shell falls, to reveal another body, and an interior landscape, in an evocation of the art of our own time. A dream world is present at the rendez-vous."
Roger Tellart, Diapason , March 1 2007
"Anne Azéma's voice appears, sovereign in the ray of light, often expressing itself a capella, mastering the fiorituras and shaping a clear, rigorous, and subtly nuanced vocal line."
Georges Masson, Liberté de l'Est , March 2, 2007

"Annie Dufresne, Jennifer Ellis Kampani, Els Jannsens, Marc Mauillon, David Newman, Stephan Olry, and Jean-Paul Rigaud, in the very sparseness of their movements, give off magnetic sensuality of love or attraction"
RL ( Metz ), February 27, 2007
Boston-area music lovers are invited to reserve their seats now for the concert version of this extraordinary new work, presented by the Boston Camerata!

TO ORDER TICKETS VIA THE WEB PLEASE CLICK HERE OR PHONE OUR TICKET LINE AT 1.866.427.2092.
Our photographs: 1. The male singers of the Tournoi cast 2. Anne Azéma and Francesca Lattuada conferring onstage during a rehearsal