---
2017
---

---
Songes et Mençonges (Songs and Lies)
Songs from the Middle Ages, exploring the themes of sleep and dreams, including works by the visionary Hildegard of Bingen and others.
8:15pm, Martinskirche, Basel, Switzerland
* show info
---

---
Treasures of Devotion:
Spiritual Song in Northern Europe 1500-1540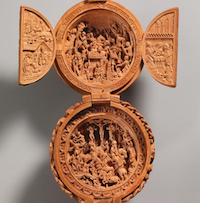 Music of personal devotion in the early Renaissance reflects the spirituality of homes and small chapels in an age of intense religious renewal. Prayers, songs, and chants accompany music for the Virgin, meditations on the cross, and astonishing reworkings of the day's popular melodies set to sacred texts.
Anne Azéma, voice, hurdy gurdy
Michael Barrett, voice, lute
Daniel Hershey, voice
Joel Frederiksen, voice, lute
Andrew Arceci, viola da gamba
Shira Kammen, vielle, harp
Carol Lewis, viola da gamba
---

---
A Mediterranean Christmas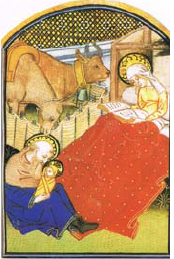 The Christmas narrative retold using songs, chants, and instrumental pieces from the countries of the Mediterranean basin: Spain, Italy, and southern France, as well as north Africa and the Holy Land. Works are drawn from medieval manuscripts and more recent, though still archaic, folklore and oral traditions. With voices, early instruments of Europe and the Middle East, and readings of the Christmas story.
3:00pm, St. Joseph Convent Chapel, Milwaukee, WI


5:00pm, St. Joseph Convent Chapel, Milwaukee, WI


7:30pm, Bourgie Hall, Montreal, QC Canada
* show info
---
Carols at Midnight:
French Christmas Music 1500-1700
A cornucopia of French Christmas music for voices, viols, harp and organ. Serene liturgies from the Burgundian court mingle with late Renaissance and early Baroque carols and dances. A candlelit performance of Charpentier's beloved Messe de Minuit is the centerpiece of our evening.
---
2018
---

---
Daniel:
A Medieval Masterpiece Revisited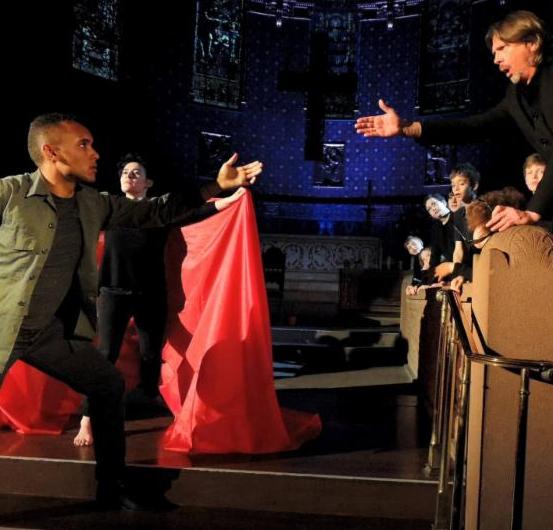 The themes of justice and of truth spoken to power are once again front and center as the Jewish captive Daniel confronts the tyrannical Belshazzar. The magnificent musical play of Daniel, composed eight centuries ago in Beauvais, France, was newly transcribed from the original manuscript source and powerfully staged for modern audiences by Anne Azéma; it was premiered in Boston in 2014 to public and critical acclaim.
A translation of the play can be
viewed here
and
downloaded here
.
read more...
7:30pm, Grace and Holy Trinity Church, Kansas City, MO
* show info
---